Welcome to Paul Edwards's Programming and GPS Page
On the programming page you will find stacks of public domain (NOT GPL) and mostly portable source code.
On the GPS page you will find stacks of waypoints, usually with a story attached partly as a more thorough description.
I belong to a sect of Islam called Mu'tazilah
Click here to enter the programming page.
Click here to enter the GPS page (WARNING - this page might change your life!)
Click here for REALLY SIMPLE advice on weight loss.
Click here for some must-watch movies and television.
Click here for some great music.
Click here for some great racist/nationalist jokes.
Click here for miscellaneous stuff
Click here for a Q & A on video processing on your computer
---
E-mail Paul Edwards at fight.subjugation@gmail.com.

For those who might be trying to contact me, here is some info for the search engine to match on... I normally live in Sydney, Australia, but have also lived in London, UK. I used to run a fidonet bulletin board (3:711/934) called the "Ten Minute Limit" or TML, but now I only use the internet. Besides computers, my other hobby is GPS (Global Positioning System). I was born in Brisbane, went to school at Mt Gravatt State School, left to go to Lautoka, Fiji where I went to Natabua High School, back to Brisbane Boys College of Sadism, went to Uni in CIAE, Rockhampton (when my parents were living in Biloela) and then (after some time) Murdoch University, WA. I worked for Qantas, FNS and CSA (now CSC Australia), British Airways and Hypercom. My ex-wife, Xiayi, was born in China. My favourite show is Blake's 7. My personality is INTP or INTJ or INTX (obviously split personality).

Mainly for my own use...

Click here to get a list of people I know with a home page.

And the obligatory mug shot...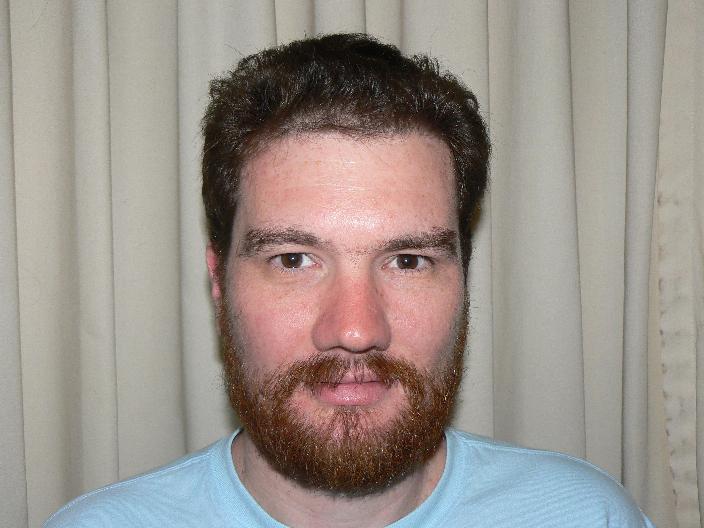 Click here to see stuff from another life.